REVIEW OF THE 2020 SILVER ECONOMY EXPO : THE 8th EXPO WAS ONLINE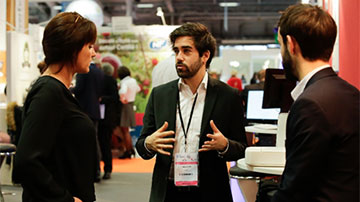 The biggest meeting of innovations and startups remains open until 31st March 2021.
In 2020, Silver Economy Expo was held online only because of the health crisis. It remains open until 31st March 2021. If you manage a nursing home or a residence for seniors, if you are looking for new solutions as a result of the crisis, if you want to run a business to help elderly people, if you are a stakeholder in the sector… log in and find out about innovations to help seniors get the most out of life.
THE SECTOR'S TOP EXPERTS HERE TO MEET YOU
__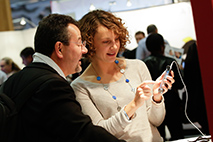 Exhibitors display their new ideas and innovation
Products and services for hospitals and retirement homes, home improvement, personal assistance, financing solutions, marketing and design consultants, help in setting up, financing, innovating or developing businesses, sales networks…
See our list of exhibitors 2020
CONFERENCES TO DISCOVER THE LATEST INNOVATION
__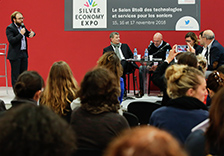 Up until the 31st March 2021 you can view or review the virtual show's conferences and learn from the most relevant recent analyses.
If you weren't able to attend the event which was held online only on the 17th and 18th November 2020 or if you would like to view a conference again, the show remains open until 31st March 2021. This is an opportunity to benefit from the expertise of our speakers and to get informed about the important issues and the prospects in the sector.
Click here to see the conferences (french version only)